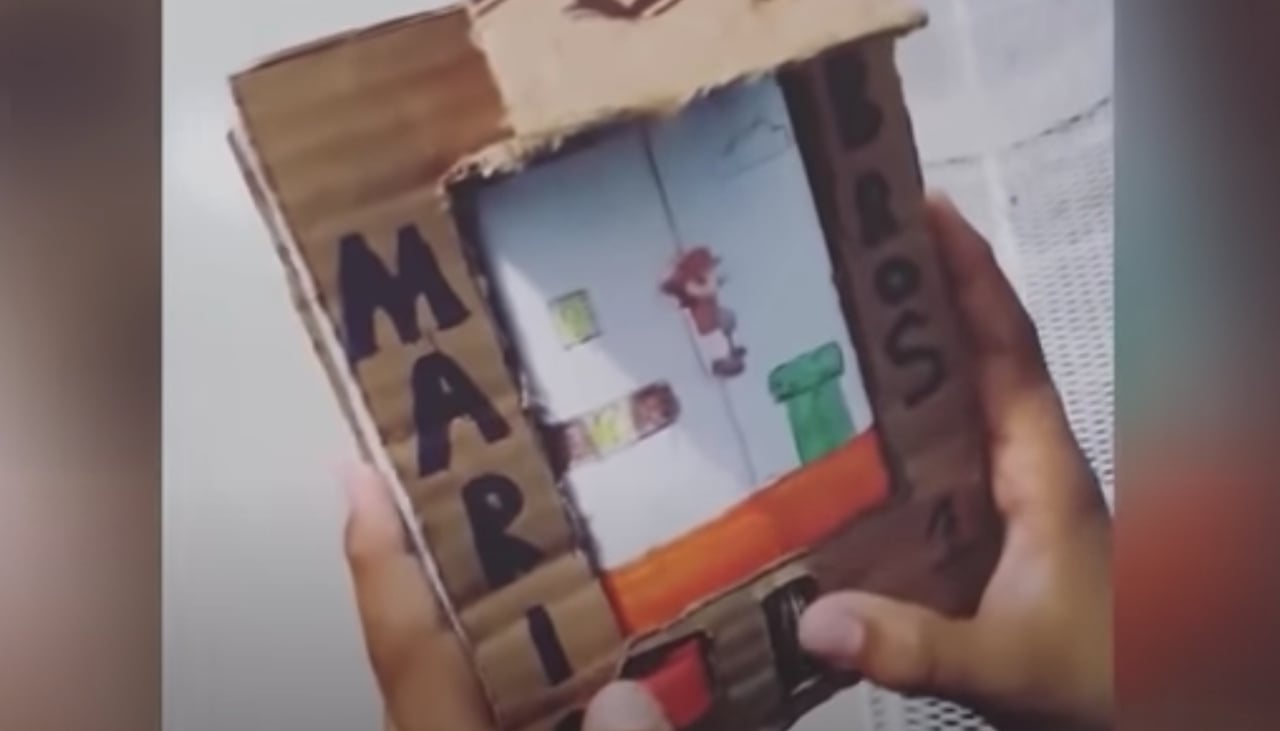 Nintendo is a notoriously litigious company, and has gone to extreme lengths to protect its copyright over the decades – from trying (and failing) to block sales of the Game Genie on the NES all the way up to its closure of ROM-sharing sites in more recent years.
That's why when a post appeared on social networks which stated that Nintendo of America president Doug Bowser had personally flown out to Venezuela to sue a 9-year-old boy for creating a cardboard imitation of a Nintendo console, it raised a smile from many gaming fans – so much so that it was shared thousands of times across Twitter and Facebook.
Unfortunately, many people who saw the meme weren't in on the joke and assumed it was genuine – so much so that news outlet USA Today felt the need to perform a 'fact check' post debunking it. The outlet even managed to coax an official denial from Nintendo of America on the matter.
The story behind the post goes back a couple of years. A video showing the cardboard console in action was posted on Instagram in July 2018 by rapper Big Trueno, who claimed that the device had been constructed "by a Venezuelan child who congregates in the same church as me, his name is Rubén." The story was later reported by English newspaper The Mirror, crediting the mysterious Rubén with the creation of the console.
Given Nintendo's penchant for legal action, it would seem that somebody spotted the video and thought it would be funny to turn it into a meme, adding a picture of a random child and spinning the admittedly amusing yarn that Doug Bowser had paid him a visit with a $200 million lawsuit in tow.
Ah, gotta love those dank memes, amirite?