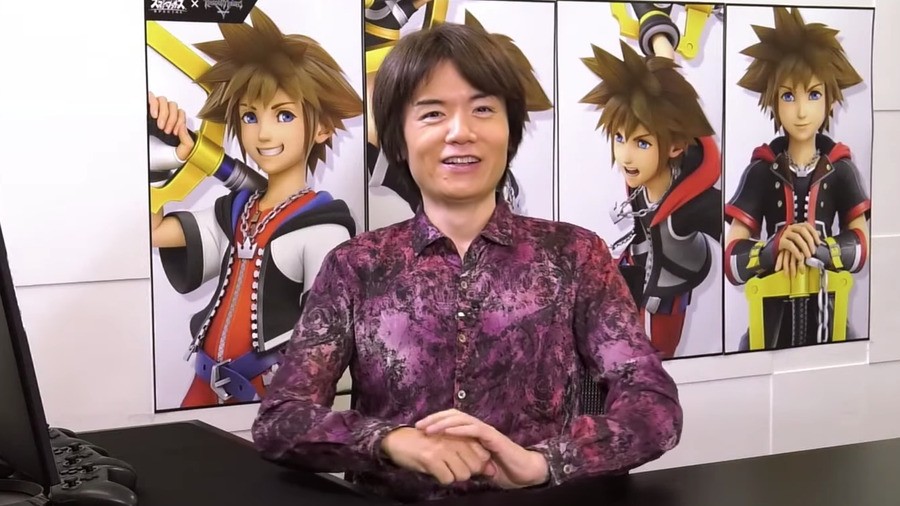 With Kingdom Hearts' Sora taking Super Smash Bros. Ultimate's last DLC fighter spot, the game's mightily ambitious and frankly ridiculous roster is finally complete. The game has, of course, been a huge success and will no doubt be remembered by fighting game fans forever, but what's next?
It usually doesn't take very long for Smash discussion to move on to the next big thing, so it's perhaps unsurprising that series director Masahiro Sakurai has already started to discuss the series' future. He's the star of the latest Famitsu magazine in Japan, and early interview excerpts are starting to appear online.
Here's a round-up of some early quotes, with translations from Siliconera:
"I am not thinking of a sequel. I am not thinking of it every time. However, I can't say with certainty that this would be the end of Smash."
"I need to think whether I must release a Smash game or not, even if I have to do something that would disappoint users."
"I currently don't see a path where Smash can be produced without myself."
"Honestly, we did actually try leaving it to someone else, but it didn't go well."
"If the series were to continue, I have to talk with Nintendo and have a debate on whether it will succeed or not. I must think about this topic seriously."
More translations provided with more context will no doubt start to appear over the next few days, so we'll make sure to share any noteworthy news from Famitsu's full coverage soon.